Dental Implant Procedures
Choose Dental Implants From Our Los Angeles & Burbank Implant Dentist
Your teeth were designed to last a lifetime, but sometimes they don't! Replacing missing teeth is important to your general health and to the health of your other teeth.
Not only do you lose chewing ability when a tooth is lost, but not replacing teeth can cause other teeth to be lost, broken, or crowded and create subsequent problems.
Also, there are the obvious problems of poor facial appearance and loss of self-esteem caused by one or more missing teeth.
Dental implants should always be considered the first option to replace a failing or missing tooth. Replacement of lost teeth with dental implants has been used for treating missing teeth for more than 45 years and is recognized as the ideal treatment choice. Treatment is considered more predictable than bridgework, crowns, dentures and root canals. Patients with dental implants can smile with confidence.
Did you know that Dr. Ramsey Amin is a Diplomate of the American Board of Oral Implantology/Implant Dentistry (ABOI/ID)?
The ABOI/ID is a certification agency that serves independently to protect members of the public who seek dental implant care. The designation signifies that these dentists have met the highest criterions in oral implantology – they have met educational and experiential standards; and they have reached an in-depth level of knowledge and acquired the highest level of skill and ability.Since 1969, only less than 450 dentists in the United States have passed this rigorous Board Certification process.
This honorable title makes him extremely well qualified in all dental implant and bone grafting procedures. This is implant dentistry's "Hall of Fame."
For almost two decades Dr. Ramsey Amin teaches continuing education courses to other dentists on implant dentistry. He has also lectured on behalf of two internationally recognized dental implant manufacturers. He is the only dentist in Burbank with this certification.
There are 150,000 dentists in the U.S. to choose from…you are in the right place!
---
[new_royalslider id="10″]
---
What is a Dental Implant?
Implants are artificial tooth roots made of titanium. These metal anchors act as tooth root substitutes. They are surgically placed into the jawbone. The bone bonds with the titanium, creating a strong foundation for artificial teeth. Small posts called "abutments" are then attached to the implants, which protrude through the gums. These posts provide stable anchors for artificial replacement teeth.
Dental implants can be used to replace a single lost tooth or many missing teeth. Implants also help preserve facial structure, preventing the bone deterioration, which occurs when teeth are missing.
While high-tech in nature, dental implants are actually more conservative than traditional bridgework, since implants do not rely on neighboring teeth for support. Bridges require the adjacent teeth to be ground down to small nubs.
Dental implants feel and look natural, you may forget you ever lost a tooth. You know that your confidence about your teeth affects how you feel about yourself, both personally and professionally. Perhaps you hide your smile because of spaces from missing teeth. Maybe your dentures don't feel secure. Perhaps you have difficulty chewing. If you are missing one or more teeth and would like to smile, speak and eat again with comfort and confidence, there is good news! Dental implants are teeth that can look and feel just like your own! Under proper conditions and diligent patient maintenance, implants can last a lifetime.
Visit Dr. Amin's Implant Dentistry Blog for an in depth discussion of hundreds of current topics, including bone grafting and case examples.
---
The Prettau® Dental Implant Full Mouth Bridge
The future of tooth replacement using cutting-edge technology is now here…the Prettau® Dental Implant Full Mouth Bridge! Choosing our Burbank dentist for your Full Mouth Bridge is the best choice— Dr. Amin is one of less than 20 dentists in the USA who currently performs this dental procedure. Visit our Full Mouth Bridge page for more information! This is a great alternative for patients who have traditionally been told they are a candidate for All-on-4, full arch dental implants.
---
What Can Dental Implants Do?
Replace one or more teeth without affecting bordering teeth.
Support a bridge or individual teeth and eliminate the need for a removable partial denture.
Provide support for a denture, making it more secure and comfortable.
Replace all teeth.
---
Advantages of Dental Implants Over Dentures or a Bridge
Every way you look at it, dental implants are a better solution to the problem of missing teeth. An implant is the most natural, cost-effective, and least invasive way to replace missing teeth.
Esthetic – Dental implants look and feel like your own teeth! Since dental implants integrate into the structure of your bone, they prevent the bone loss and gum recession that often accompany bridgework and dentures. No one will ever know that you have a replacement tooth.
Conservative – Dental implants don't sacrifice the quality of your adjacent teeth like a bridge does because neighboring teeth are not altered to support the implant. More of your own teeth are left untouched, a significant long-term benefit to your oral health!
Confidence – Dental implants will allow you to once again speak and eat with comfort and confidence! They are secure and offer freedom from the irksome clicks and wobbles of dentures. They'll allow you to say goodbye to worries about misplaced dentures and messy pastes and glues.
Reliability – The success rate of dental implants is highly predictable. They are considered the best option for tooth replacement. A bridge or partial denture will have to be replaced many times in your life, costing much more in the long term.
---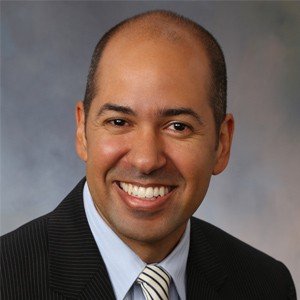 What is Dental Implant Treatment Like?
When done by Dr. Amin, implant treatment usually produces minimal pain. That is because bone has so few nerve endings. It is very similar to a simple, non-impacted tooth removal. Technique and experience are the most critical.
Dr. Amin has some very unique techniques that make the procedure very simple for patients. Most patients opt for IV sedation to help them relax through the procedure. His staff is highly trained in all things dental implants.
Replacing a Single Tooth
– If you are missing a single tooth, one implant and a crown can replace it. A dental implant replaces both the lost natural tooth and its root.
Replacing Several Teeth
– If you are missing several teeth, implant-supported teeth can replace them. Dental implants will replace your lost natural teeth and preserve the shape and volume of the jawbone.
Replacing All of Your Teeth
– If you are missing all of your teeth, an implant full bridge or implant overdenture can replace them. This preserves your face from collapsing in and looking older than you are.
---
What Can I Expect After Getting Dental Implants?
As you know, your own teeth require conscientious at-home oral care and regular dental visits. Dental implants are like your own teeth and will require the same care. In order to keep your implant clean and plaque-free, brushing and flossing still apply!
After treatment, Dr. Amin will work closely with you to develop the best care plan for you. Periodic follow-up visits will be scheduled to monitor your implant, teeth and gums to make sure they are healthy.