Dizzy/Vertigo After Sinus Lift Bone Graft for Dental Implant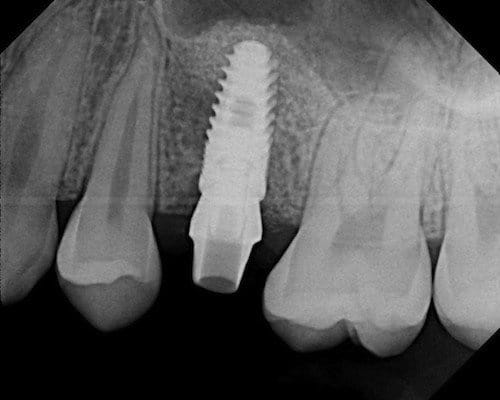 Dizzy/Vertigo After Sinus Lift Bone Graft for Dental Implant
Dizziness is a rare complication that can occur in patients that have an internal sinus lift for dental implants in the upper jaw.
This is called vertigo. More accurately it is called benign paroxysmal positional vertigo – BPPV.
In my private practice over the last 14 years I have had extremely few patients that have developed this short-term, reversible vertigo that makes you feel dizzy and at times nauseated. It is much more common in the elderly patient.
Refer to these links to learn more about internal sinus lifting and the basics of sinus bone grafting
If you don't have 10 mm of bone in the upper jaw, the sinus has likely expanded and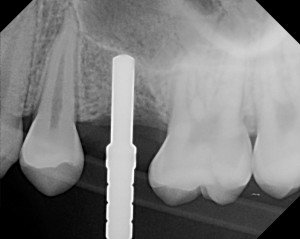 you will need some type of sinus lift. This will give you an adequate amount of bone height to replace your upper molar teeth.
The procedure is done by using an osteotome instrument and percussion taps from a surgical mallet. This lifts the bone and creates a tent over the top of the implant. Bone is added through the implant hole. The slight tapping of the surgical
mallet while you are laying down in a possibly hyperextended neck position can temporarily throw off balance in part of your ears. Inside your ears there are inorganic particles similar to crystals called otoliths. Your otoliths can be displaced in the fluid of the semicircular canals of your ears. Since our ears are responsible for balance, the temporary displacement of the otoliths can give you this temporary feeling of vertigo.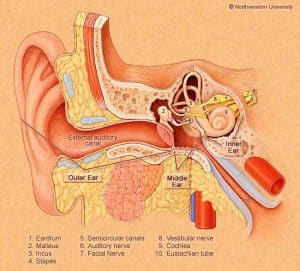 If you have had a problem with dizziness or vertigo in the past make sure to tell this to your dental implant specialist before having this procedure done.
The diagnosis of this type of vertigo is established by inducing a rapid change from being seated to the left or right head hanging position. If you really have it, your eyes will become a little shaky; that is called nystagmus. If you don't get this shaking of the eyes, then you really don't have vertigo.
Fortunately very few patients develop this and it is a self-limiting disorder. It generally goes away on its own within a month and in fact it usually goes away within 10-14 days. The Epley maneuver is used to treat patients that have vertigo that does not go away.
I like to do what is most likely to prevent this from happening. I am very cognizant of head position during this tapping of the surgical mallet. I believe it is key to be moderately sedated using IV sedation so that you are comfortable throughout the procedure. The benzodiazepine medication that I administer in the IV is often used to treat vertigo. So it is possible that having IV sedation may greatly decrease the chance of developing dizziness after maxillary sinus lifting for implants.
There are many other techniques including a densification technique. This works in some cases where minimal lifting is needed but still rattles your head during the procedure.
If your body is not stressed and your neck is in a good position, excellent dental surgery techniques will usually limit the force placed on the mallet or drill. This should, in turn, decrease your unlikely chance of dizziness/vertigo after having an internal sinus lift.
Please share your comments and questions below!
Ramsey A. Amin, D.D.S.
Diplomate of the American Board of Oral Implantology /Implant Dentistry
Fellow-American Academy of Implant Dentistry
Burbank, California