Replace Loose Long Bridge -Dental Implants And Bone Expansion
Replace Loose Long Bridge -Dental Implants And Bone Expansion
This Burbank patient had a loose lower bridge. She had had the bridge for about only 8 years before it failed and became loose. You know a bridge is failing when it feels painful to bite down or there is movement. This unfortunately is a daily thing I see every day. Teeth were never intended to be hooked to other teeth. She came to me because she wants dental implants to replace the bridge.
The existing lower bridge was made with a metal biting surface because the patient has a VERY strong bite. She wanted to make sure that her new dental implants could withstand her bite force. She has broken other bridges in the past. You can see in her photos that she has worn through some of the porcelain showing through to the old metal layer on the opposite side next to the yellow gold crown.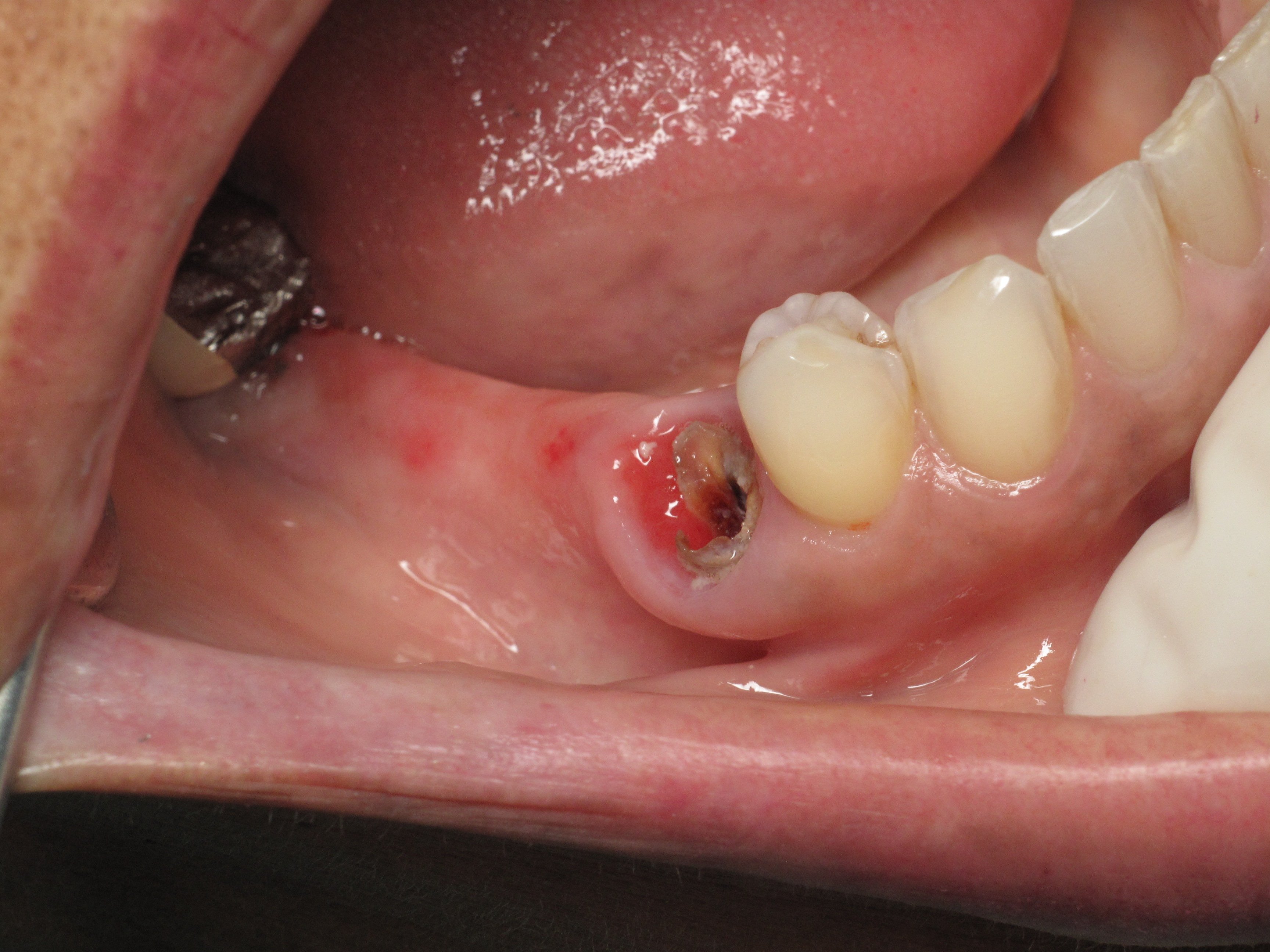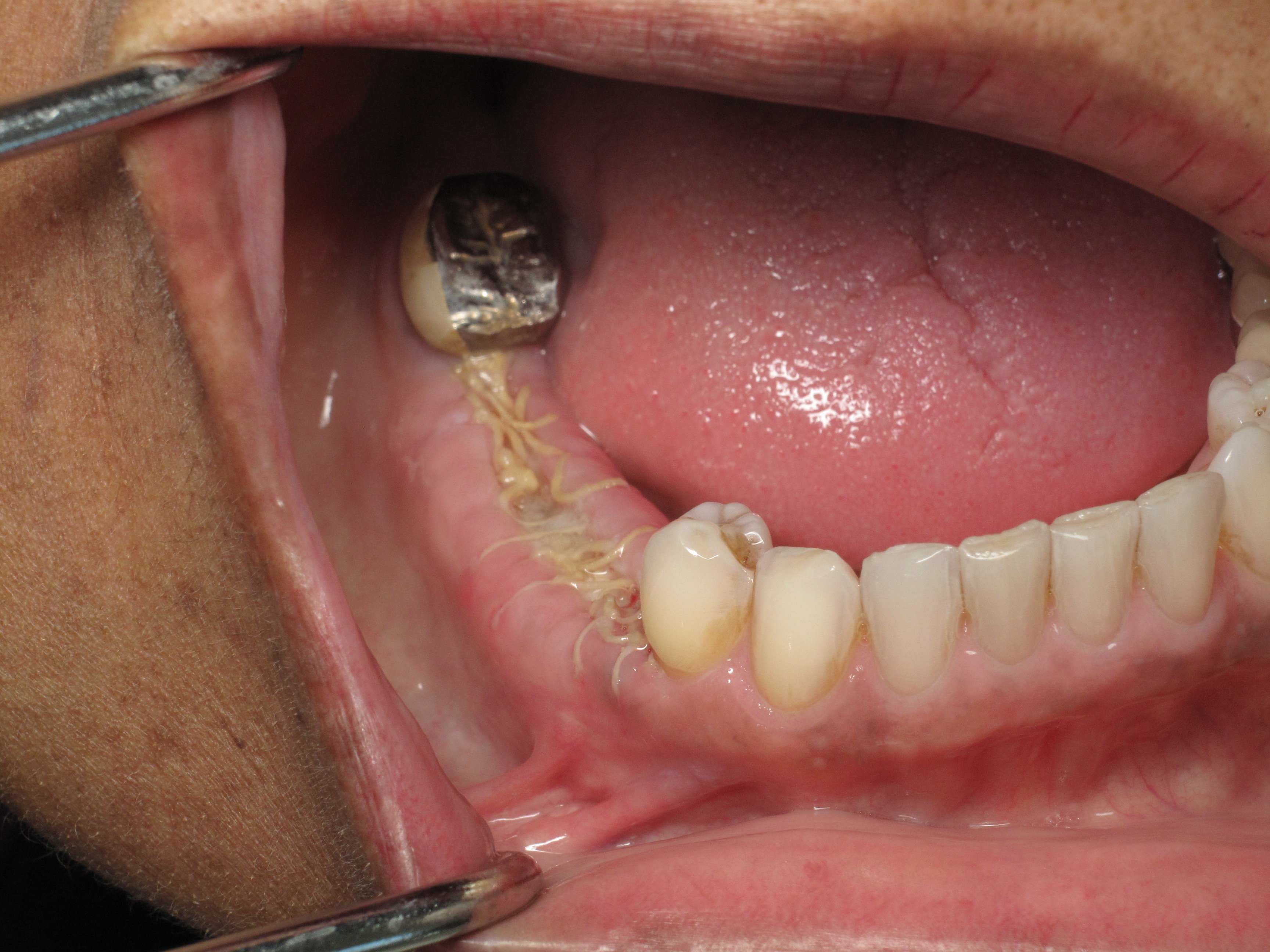 What is under a broken bridge:
When I removed the bridge I found one of the teeth anchors broken. That broken root canal tooth is not savable and will need to be extracted. The back wisdom anchor tooth is healthy in and of itself but is tilted towards the front. This patient is unique in that she has very long roots as shown on her panoramic x-rays.
The biggest issue is that the bone in the area where the teeth used to be is super thin. When you lose a tooth or a segment of teeth, the bone thins out because it is not being used. This process is called atrophy (BONE LOSS) . So even though her bone was tall enough, it was not wide enough to have implants properly placed in the center of where the teeth used to be. If you try to have your implants done without a bone graft, the implants would have to be pushed towards your tongue side and the implants would be a very small diameter with minimal bone on the outer wall… a recipe for disaster.
Replace Bridge with Implants
In her case, I did a bone widening/expansion ridge split. In this process, I actually purposely "break" the outer layer of bone towards the outside and push the outer layer of bone away from the inner layer of bone. This creates a big trough which can then be filled with donor cadaver/cow bone and L PRF/PRP made from your own blood. This is a very advanced bone grafting technique that is not just a typical mild expansion of bone. It is a full repositioning of the outer wall of the lower jaw bone.
This bone graft was allowed to heal for 4-6 months prior to placing the implants. In her case I would not advise placing implants at the same time of the bone graft although in many cases I do place the implant simultaneously. Her case was special and that she was on a bisphosphonate medication in the past for cancer treatment. The bisphosphonate medications can slow down bone healing and can have really detrimental complications so going slow was better than going fast. I did some blood tests for her and also consulted with her physician prior to initiating treatment. It is always best to be safe especially when dealing with dental implants and medications similar to Boniva and Fosamax.
After a few months of healing I decided to place 3 dental implants for a connected-splinted dental implant bridge. Remember she wants the "strongest possible" solution so I advised her to have 3 implants and a 3 tooth bridge rather than 2 implants and a 3 tooth bridge. Connecting the teeth is definitely the strongest way and helps prevent food impaction.
In the photographs, you can see how wide the bone is and how the implants are well centered and spaced now that she has the proper amount of bone. The implants are long and of a really good diameter for a proper emergence from the gums for large molar teeth.
After 3 months of healing, I began to take my initial 3-D video scans of her mouth to fabricate her teeth. I made 3 titanium abutments on the 3-D printed model in a virtual program. This way the teeth are fabricated using a computer and not typical gypsum clay molds and messy impression material that gets stuck in your mouth!
The abutments were steam cleaned and sandblasted for proper cement hold and sterility. This is a another important step which is commonly skipped. The implant abutment junction must be super clean and the smooth metal must be roughened slightly for micro retention.
The implant bridge was then fabricated using monolithic zirconia. This material is wonderful because it is white, strong and aesthetic for back teeth. It is stronger than original bridge with the metal support. I use this material quite commonly for my full mouth Prettau zirconia dental implant bridges.
Needless to say, she was very happy with the final result of her teeth. I am sure they will last a very long time. The best part was the big hug she gave me at the end.
😉