Upper Molars with Sinus Bone Graft and Lower Single Implants -Ramsey Amin DDS Reviews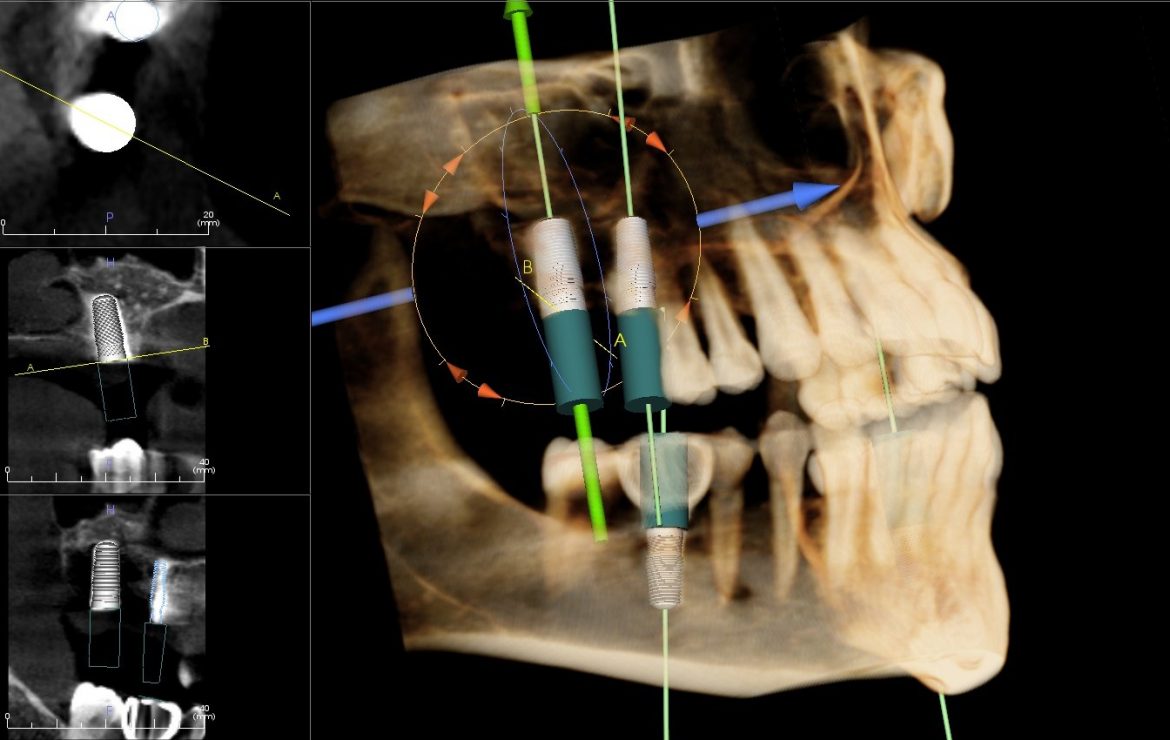 Upper Molars with Sinus Bone Graft and Lower Single Implants -Ramsey Amin DDS Reviews
---
This is a nice example of basic treatment with dental implants that was well engineered. What you are looking at here are four dental implant molars that I placed in virtual 3-D. The implants are actually surgically placed in the bone but what I did was 'overlay' the implants that are actually there with the computerized virtual dental implants. This is done so that the exact position can be seen more easily and you can learn more from this article.
Notice that all of the implant sizes maximize the available bone volume… The implants are not too small and they are not too large… Both of these can create problems. Also notice that each implant has plenty of bone on the outer wall which will support these implants for a long time and will greatly reduce the chance of ever having bone loss/peri-implantitis.
On the upper right notice there are two dental implants. A sinus bone graft was done in order to create enough height of bone to place these implants. The implants are placed against the medial wall for best trajectory but also avoiding the contents of the nose. Previously she was missing the second molar and the first molar had to be extracted due to periodontal bone loss.
Genetically, her sinuses hang down fairly low which would not allow implants of larger diameter and length to be placed. This is very important for the upper jaw in the back of the mouth. I also suggest that these implants be connected especially if the last two teeth are dental implants. You can clearly see the sinus bone graft over the top of the implants.
The lower molar dental implants are single tooth dental implants. The one on the left side of the screen is smaller and longer while the one on the right side of the screen is wider and shorter. Even though they are the same lower first molar the anatomy, each area is slightly different. Every tooth is planned in a unique manner.
This patient happens to be the wife of a dentist that I treated. I actually treat many doctors and dentists…. Even we need tooth replacements too!!
Ramsey A. Amin, D.D.S.
Diplomate of the American Board of Oral Implantology /Implant Dentistry
Fellow-American Academy of Implant Dentistry