What Will My Dental Implant Teeth Look Like The Next Day?
What Will My Dental Implant Teeth Look Like The Next Day?
What will you look like the next day after dental implant surgery? Will you be really swollen?
Are the temporary teeth nice? That depends.

Allow me to take you through a case example of full mouth dental implants (All on 4, 6, 8)  including bone leveling under IV sedation.
This gentleman presented to my office with very few remaining teeth. There was significant decay, bone loss and gum loss. The plan was to remove all of the teeth and place 11 implants at the same time and to leave with new, temporary teeth. The photos speak for themselves on this article. Please note the transformation of the smile, bite and facial profiles…and these are not even the real teeth yet!
These pictures are just 1 day out of surgery: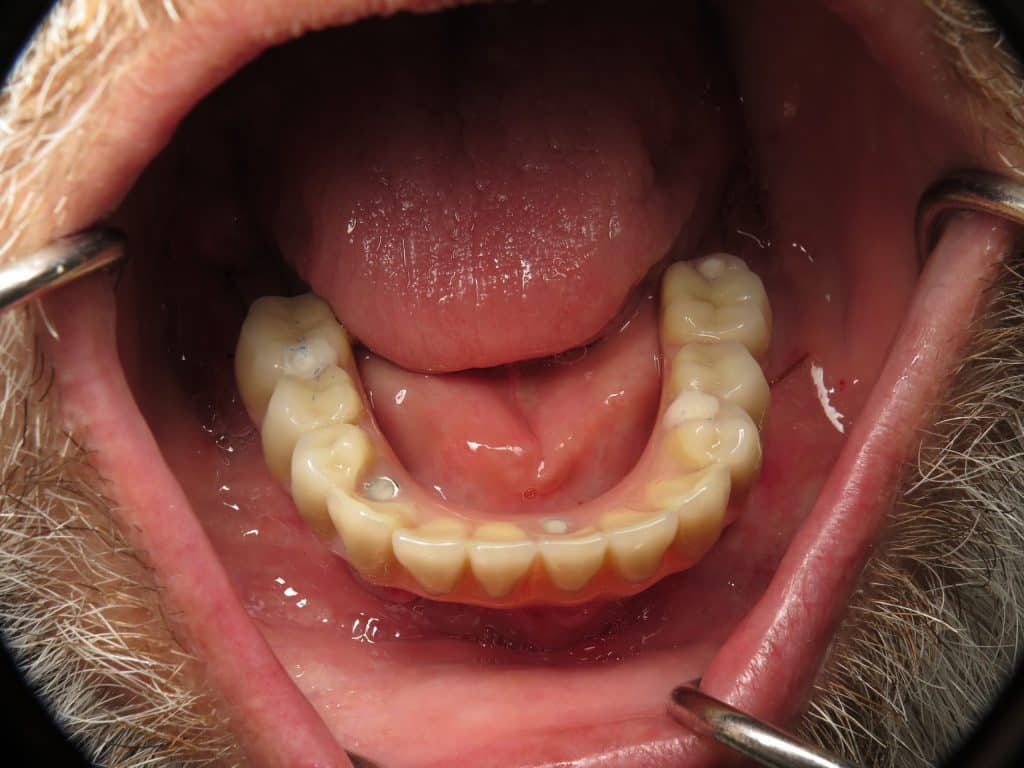 My patient will use these temporary teeth that I made for a few months before I transition him to zirconia Prettau dental implant bridges. As you can see the temporary immediate teeth are really nice!
The ability to look great after this massive surgery is highly dependent on the skill of your implant dentist and your ability to heal.
It is all about the pre-planning to look great afterward
Prior to this surgery I met with the patient about 3 times for pre-planning the surgery and teeth. During that time we took digital impressions, did virtual computer surgery and of course talked about what to expect.
You can see in the photographs that he looks really handsome! You can still see the stitches in the pictures where the temporaries are over top of the special multiunit abutments. I have asked him to be on a soft diet for about 3 months and then I will transition him to the final teeth.
Comments?  Questions?
Ramsey A. Amin, D.D.S.
Diplomate of the American Board of Oral Implantology /Implant Dentistry
Fellow-American Academy of Implant Dentistry
Burbank, California
818-846-3203