My Implant Fell Out!
My Implant Fell Out!
Help my implant fell out! There is a lot more to that statement than it seems. Let us go under the assumption that you had an implant placed but you have not had the crown or bridge attached to it.
Screw Falls Into Mouth
You are eating something and a screw-like object falls out in your mouth.
Do not panic… This is likely not the whole implant. Complications of dental implant surgery includes this happening. Most likely the "healing abutment" fell out.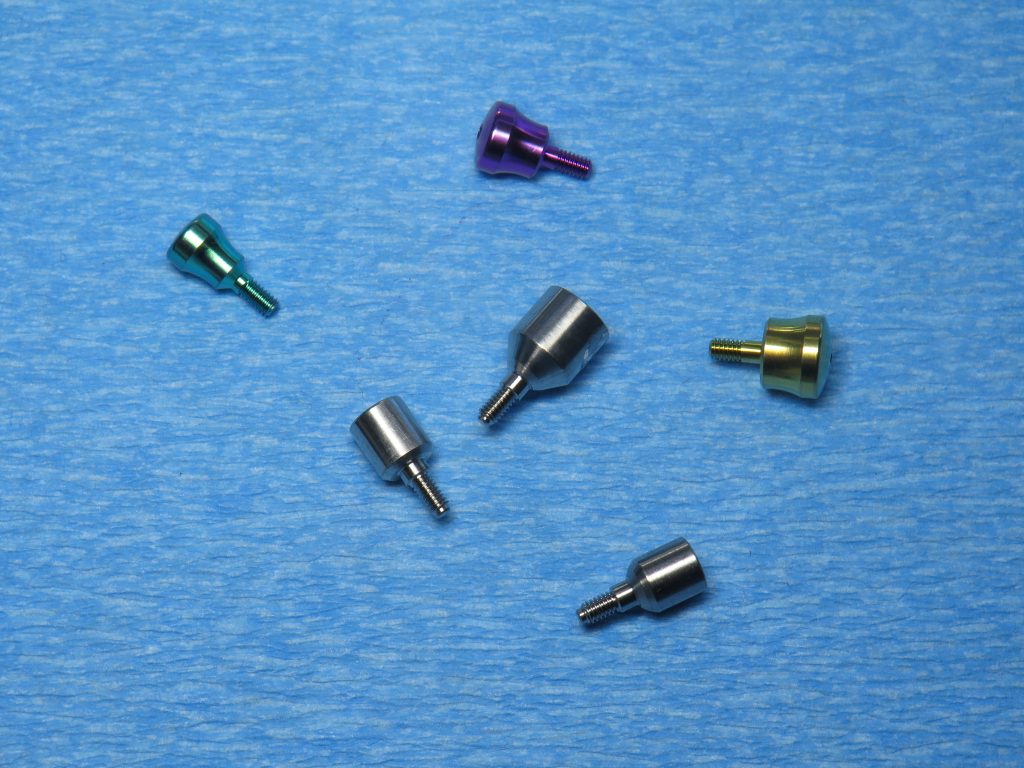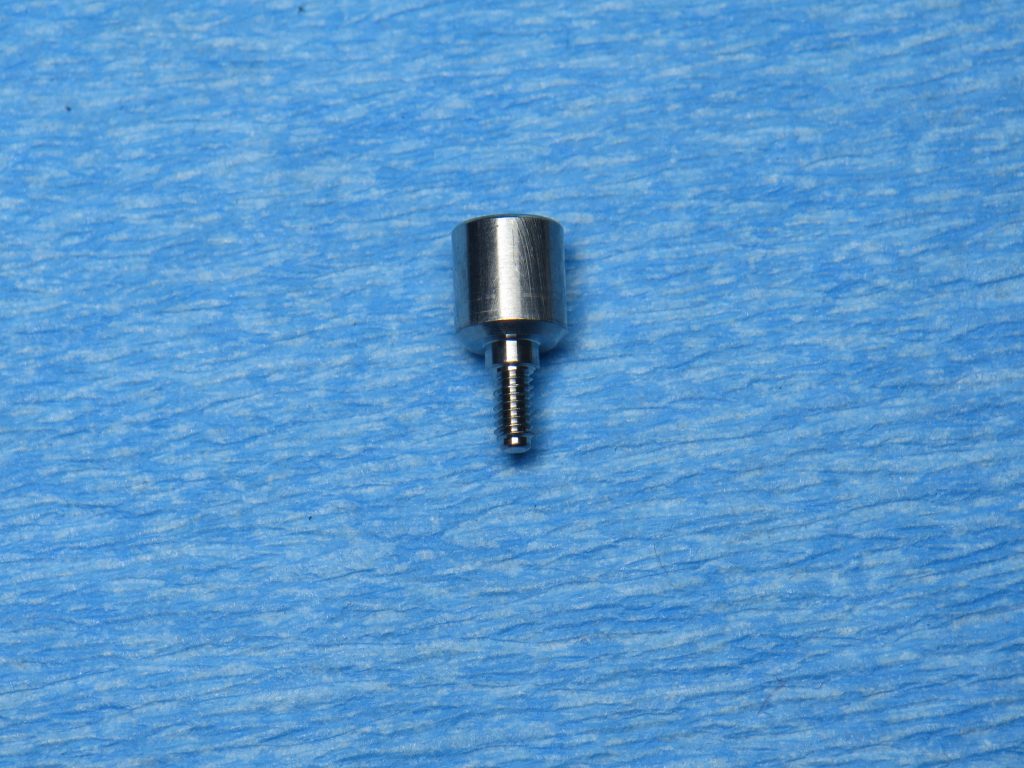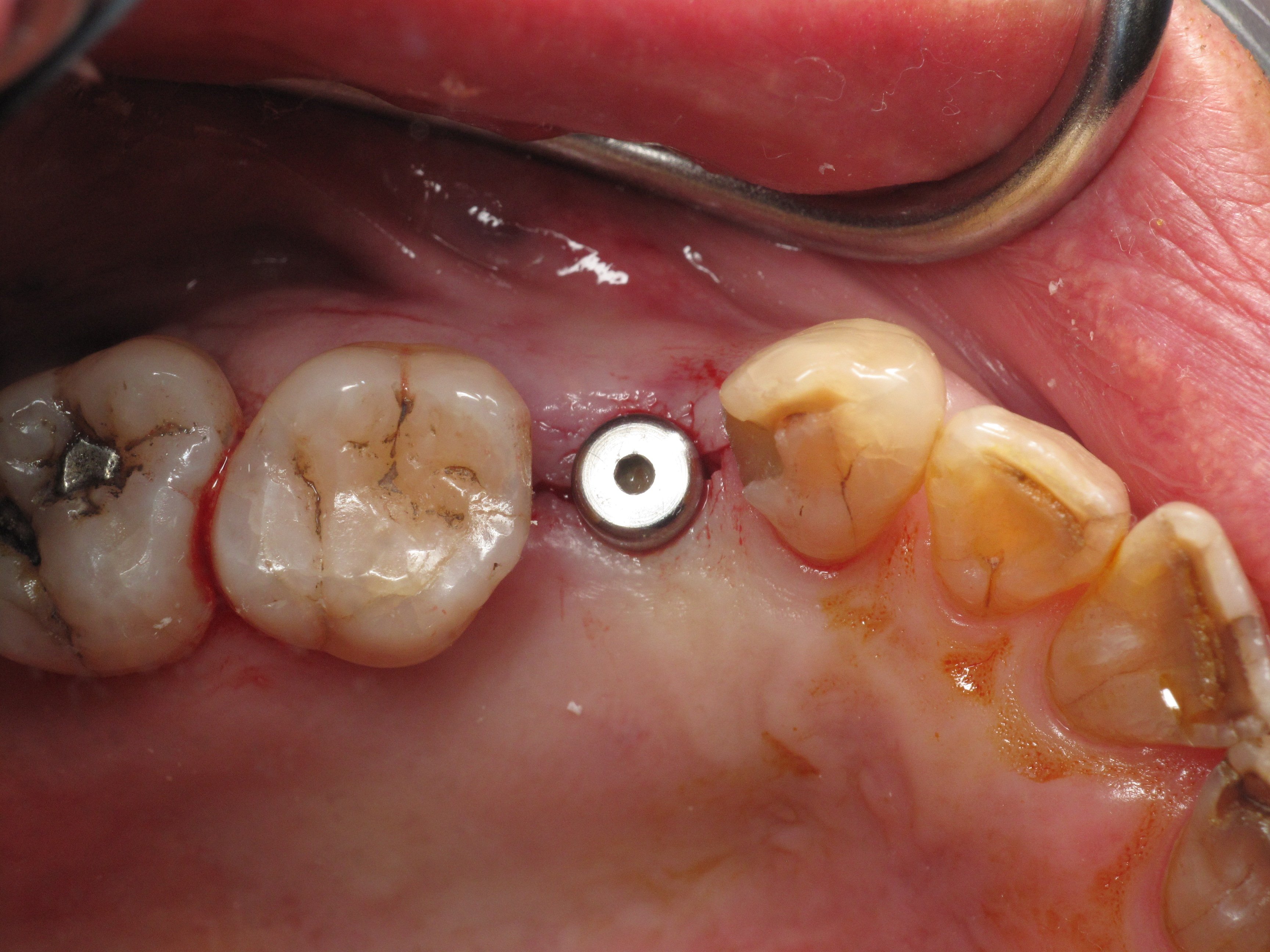 The healing abutment is used as a temporary attachment to the implant to prevent the gums from growing over it. It is typically a rounded machined or polished looking metal. It may also have a color.
Usually Healing Abutment Falls out
Generally speaking if a healing abutment falls out the implant is typically okay.
The issue becomes that if you do not replace the healing abutment right away the gum will close over it within just a few hours! This is because your gum tissue wants to heal the area thereby closing over anything that open.
Easy to fix dental implant
If this happens to you this typically requires a pretty simple visit to your implant dentist to replace the healing abutment. Typically you would have to get numb or use and very strong topical anesthetic to get it back in place because the gums have shrank. Ideally this happens within the first few hours after losing it. If it has been out for more than a half a day likely the gum will need to be surgically reopened to place the healing abutment. I often use my carbon dioxide laser to vaporize any extra gum to place it back.
The healing abutment is only used until the final abutment/screw retained or cement retained crown-bridges placed.
So overall hopefully is just your healing abutment that fell out and not your whole dental implant. The entire dental implant is longer and has threads from top to bottom with a special top connector.
Ramsey A. Amin, D.D.S.
Diplomate of the American Board of Oral Implantology /Implant Dentistry
Fellow-American Academy of Implant Dentistry
Burbank, California